Joseph E. Husslein
President and CEO, TakeCare Insurance
Founder and Visionary, Veiovis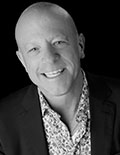 Joseph Husslein has stewarded several major transformations at TakeCare Insurance since joining the company in 1993. Mr. Husslein played a key role in the company's early transition from FHP, a limited "staff model" HMO, to PacificCare Asia Pacific, an expansive 'network model' offering thousands of member-patients access to local and U.S. overseas providers.
Mr. Husslein spearheaded major initiatives in the early 90's to re-position and rebrand the company, strengthen its sales team and performance, diversify its product offerings, expand its market, and conduct an enterprise-wide overhaul of administrative and medical management systems for the new millennium. In the early part of this decade, he took charge of PacifiCare's health care delivery services, providing leadership to the company's medical, dental and vision centers. After being named President for PacifiCare's Asia Pacific region in 2001, Mr. Husslein began to explore overseas health care options beyond U.S.-based providers, developing deep medical resources and strong provider relationships for the company throughout Asia.
When TakeCare purchased PacifiCare in 2005, Mr. Husslein became its President and CEO, and today he is responsible for the delivery of health care to TakeCare's 25,000 health plan members. His long-view perspective of trends and important shifts in American health care have more recently turned his attention to industry globalization.
In 2009, Mr. Husslein proudly announced the premiere of Veiovis GlobalAccess, the medical travel company that is built on TakeCare Insurance's successful model for overseas medical care and coordination.
Mr. Husslein received a Bachelor of Science degree from the University of Florida and a Masters degree in Business Administration from Trinity University in Texas.



---
Rodney-Jay Ricarte
Medical Travel Referral Coordinator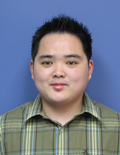 Rodney-Jay Ricarte has a combined 12 years of customer service experience in Hospitality and Health care. Rodney-Jay specializes in a high standard of customer service for guest, patient and member relations.
At Veiovis, he is responsible for the sales, marketing, customer service and liaising care coordination with the Veiovis medical management department.
His familiarity with TakeCare customer service processes and thorough knowledge of the FHP Health Center products and services provide a valued mix to the Veiovis TrueAccess service and products.